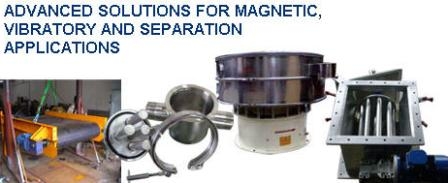 Our company is a dynamically young and vibrant entity that was fostered with the intention of excellence. That undoubtedly goes back to magnetism our shareholders shared towards providing quality and satisfaction to our clients on each and every task that were challenged to us.
The company vision is to be a total provider that showcase solutions of incomparable quality and effectiveness. Apart from sharing our solutions with the world, we resolve to provide excellent support and services to distribute our concept across the business community.The technical vision of our company surfaced with the realization that magnetism is not just a physical engineering formula but rather an art form with human well-being as the receiver of such magnanimous intents.
The company mission is to attain international recognition in terms of our business dealings and international endorsement of the quality of our solutions and products.The technical mission is to create a centre of excellent of magnetism with provision of more innovative and better products to increase the level of any forms of metal separation and detection for the overall well-being of human kind.
More and more, companies are looking to us for solutions to handling, purity and processing problems. And when they look, they find. They find a company with a solid passion and reputation, a targeted product line, high level technical expertise and generous support.Everything you need is right here.
A reputation for Quality :
We at Magnetic Power has been dedicated to quality and service. We strive hard to uphold our reputation as the "precedent" in advanced technology for magnetic, vibratory and metal detection applications.
Let us create a custom solution. All the proven ways to increase productivity and improve product purity in a variety of industries, including: food, chemical, metal working, mining, recycling, power generation, pulp and paper, and pharmaceutical. More products means more options for you.