Search for Product
You may search the product you want through 'Keyword' by specify the 'Category' or 'Sub Category'.
Or you may also browse through 'Market Focus' for industry category browsing.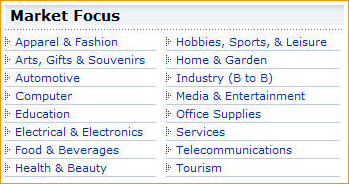 Browse Product Category
After your search, you will be lead to the product result page where it display all the products related to your search.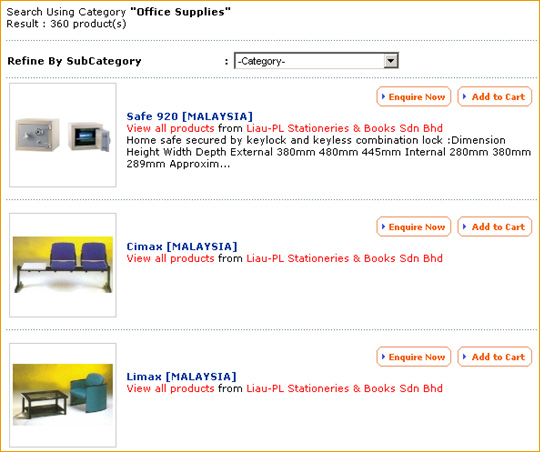 Product Search Result
Click on the 'Product Name' or 'Product Image' to view the product details page.