eAsia2u is a Business to Consumer (B2C) & Business to Business (B2B) portal targeting local and international buyers and sellers.
eAsia2u provide the members and merchant trade opportunities, internet marketing tools and useful information to ensure more cost effective and successful business transactions.
eAsia2u will give the participating Merchant extensive corporate & products exposure to the right local/international buyers and hence greater opportunities for widen SMI/SME's sales & revenue.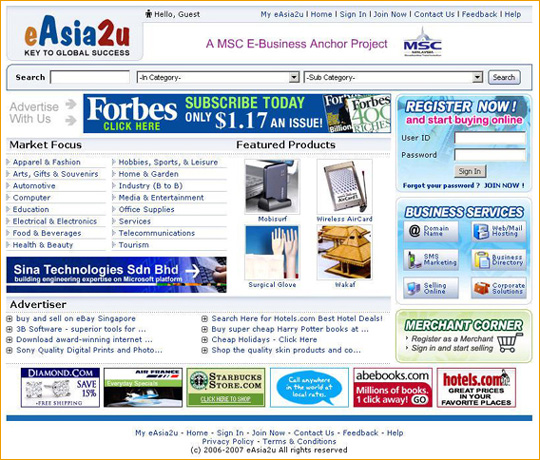 eAsia2u Homepage
To start buying on eAsia2u, you must first Join as Member or Join as Merchant.
To start selling on eAsia2u, you must first Join as Merchant.